Kansas / Missouri Property Management
Let us manage your Kansas / Missouri rental property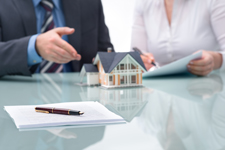 Thank you for considering Home Rental Services for your residential leasing and management needs. We get hundreds of inquires each month from home owners and renters. The rental market is the strongest we have ever seen! What we do as a premier leasing consultant, is provide options for home owners and investors looking for someone they can trust to manage their investment.
We recognize that we can't be all things to all people. As a result, please review the list below to understand more about the type of properties we specialize in marketing and managing. We have also included important facts about why you should consider working with Home Rental Services!
Home Rental Services specializes in single family homes, duplexes and townhouses with the following attributes:
We represent and manage houses in the $150,000 - $1,000,000+ range.
Our specialty is rental homes in Johnson County.
We typically don't accept management of properties more than about 20 miles from our Overland Park office at I-435 and Metcalf.
We do not represent apartment units, condominiums or lofts.
All properties must meet any applicable local ordinance requirements.
All properties must meet reasonable habitability standards.
Here are some things that set us apart from other companies in our industry:
We have been in business since 1989.
We efficiently and successfully manage over $200 million in real estate investments for our clients.
Our phones are answered by a real person 6 days a week.
You will be assigned one of our professional property managers.
Our leasing agents show properties 7 days a week.
The majority of our business is conducted using web based tools, including electronic agreements, direct deposits, monthly statements and more.
We collect and process over $7 million in rents for our clients each year.
We are able to show the home while you still live there. Vacant homes are not good for your cash flow, your property or our reputation so we want to find you a qualified renter as quickly as possible.
We have a large professional network in the Kansas City area to locate qualified renters.
We do not sell homes or do commercial leasing. Our full attention is dedicated to leasing and maintaining your residential property.
We are licensed and active members in the national and local board of Realtors and in the National Association of Residential Property Managers (NARPM). These organizations ensure ethical business practices and provide ongoing education for professional property management companies.
Your home will be professionally advertised on popular rental web sites including Zillow, Trulia, Hot Pads and more.
Inquire About Our Services